Best TS V5 2016
Crossover freeride kite
De Best TS V5 2016 is een crossover freeride kite. Of je nou hoog wilt springen, af en toe een golf wilt rippen of een uitgehaakte trick wilt doen, het kan allemaal met de Best TS. De TS is het parade paardje in de serie van Best en is goed te controleren door iedere rider. De kite heeft een open C shape design met vijf sturts.
De kite stuurt direct en krachtig en heeft een gemiddelde bardruk welke als je deze te licht vind makkelijk kan verstellen op de kite zelf. Zelfs de grote maten zijn vrij snel voor hun omvang, de 14 en 16 meter voelen ongeveer twee maten kleiner aan.
Deze kite is gemaakt voor de rider die een stapje verder wilt gaan, dus ben je toe aan je eerste uitgehaakte trick of kiteloop dan is de TS misschien wel wat voor jou. Dit komt omdat de kite een goede pop heeft en een licht dood moment om de bar te pasen. De kite bouwt goede druk op op het moment dat je hard aankant dit zorgt er ook voor dat je er lekker hoog mee kan springen.
Daarnaast heeft de kite de voordelen die je van een kite met bridles verwacht zoals een goede depower. Je kunt hem dus lekker overpowered varen om nog hoger te gaan als het goed voelt bij jezelf. Tijdens Red Bull King op the Air 2015 gebruikte maarliefst vijf riders deze kite!
Nieuw voor 2016 is de fijnere Leading Edge wat zorgt voor een ronder profiel (dit zien we bij veel merken terug waaronder Cabrinha). Naast de leading edge zijn er ook meer panelen in het doek waardoor de kite een ronder profiel heeft (zie onderstaande afbeelding) Ook zijn de kleinere maten beter gemaakt voor specifieke eigenschappen met meer wind en de grote maten voor weinig wind.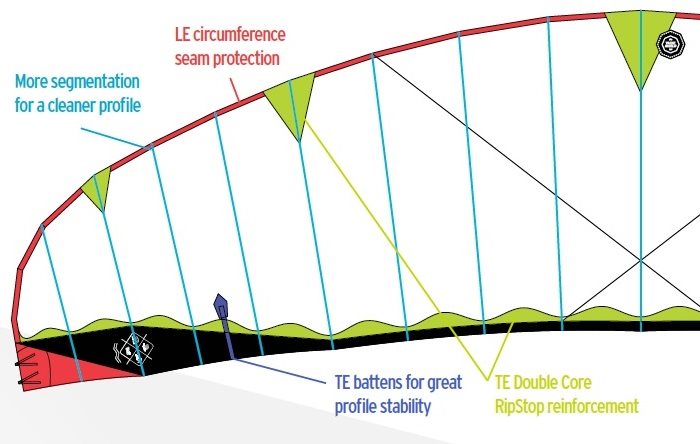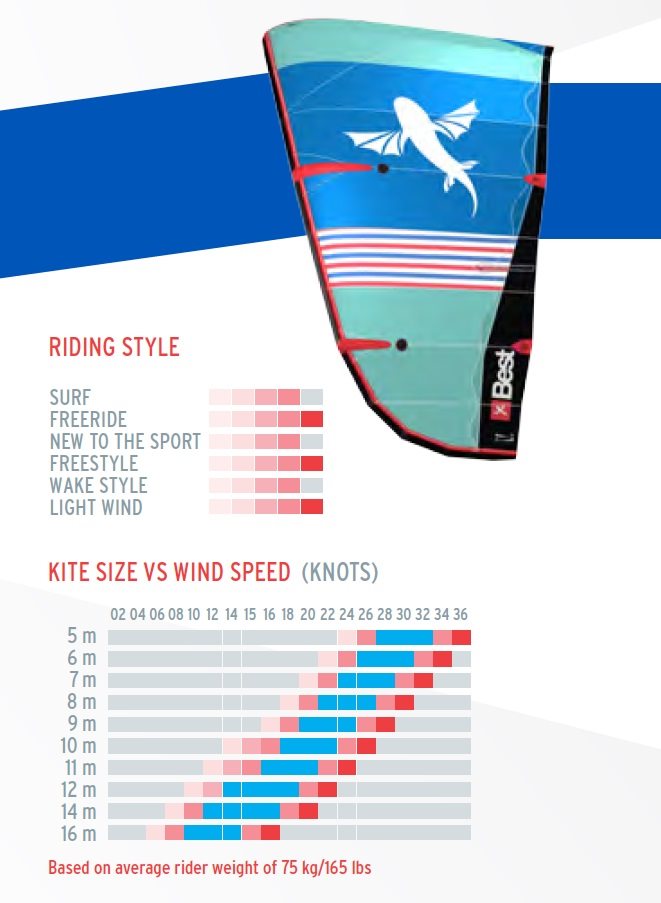 Heb je nog vragen over de Best TS V5 2016, stel ze aan onze specialist Tom Visser
tom@kitemana.nl