Best GP V2 2013
Wakestyle / Freestyle
De 2013 Best GP kite is ontworpen om competities te winnen. Een hardcore C-kite welke zich thuisvoelt in handen van de freestyle kitesurfer die op zoek is naar een kite welke hem helpt naar een hoger niveau. De Best GP V2 2013 heeft een heerlijke sweet spot tijdens het hooked of unhooked kiten. Hij haakt gemakkelijk uit en heeft een fijn dood punt voor al je passes. Daarnaast biedt de Best GP 2013 een dikke lift en drive om lekker hoog te gaan.
De Best GP 2013 heeft een fijne upwind performance omdat zijn Canopy Area groter is geworden. Hierdoor heeft hij tevens een explosievere kracht. De Best GP 2013 kun je helemaal tunen naar eigen hand dankzij zijn Twin-Tine Attachment System. Wil je iets meer snelheid zet je hem op de new school stand. Wil je wakestylen en uithaken dan knal je hem gemakkelijk op de Wakestyle setting.
De Best GP 2013 heeft geen bridles of pulleys, wat zorgt voor een enorm direct karakter. Een snelle kite welke je zal uitdagen om nieuwe tricks in te zetten en te landen. De Best GP 2013 heeft een 5th line safety. Deze 5th line zorgt ervoor dat je je kite gemakkelijk kunt relaunchen als hij in het water terecht is gekomen. Daarnaast funtioneert de vijfde lijn van de Best GP natuurlijk als safety lijn wanneer je de kite released.
Specificaties
Pro-Cuff QR
Sacrifice Insert System
Low Friction Delrin Bar Inserts
8mm Depower Line
5th Line Safety System
Low Stretch Flying Lines
Low Profile Twist-Tabs on Swivel
Drainage Vents on Swivel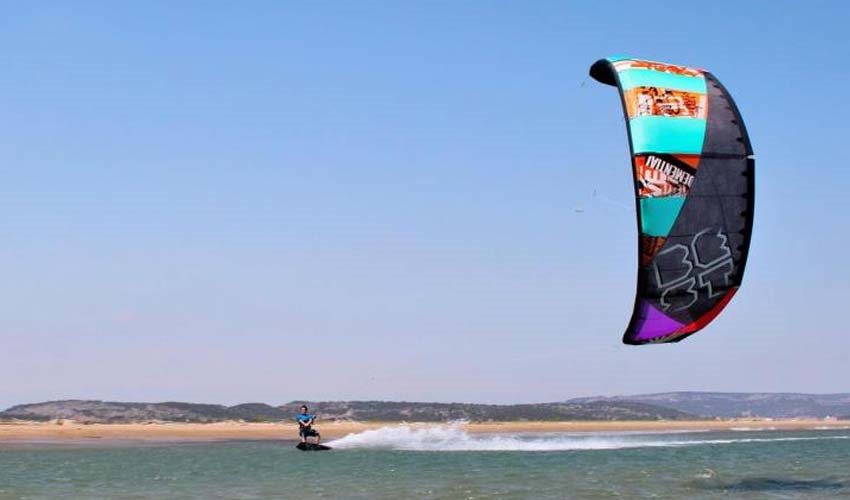 Heb je nog vragen over de Best GP V2 2013, stel ze aan onze specialist Tom Visser tom@kitemana.nl